Queen's Edge (Hunter #4) (Paperback)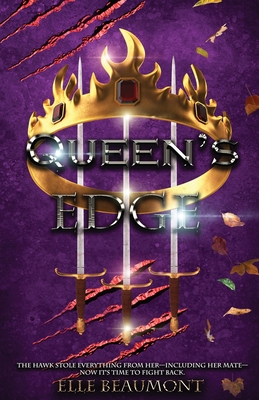 $8.39
Not in stock at Bear Pond: usually arrives in 2-3 days
Description
---
The final installment of The Hunter series is here.

With the youngest princess abducted, a foreign prince missing, and her mate gone, Stasya must try to piece together her life as well as her crumbling country. Abendrot's alliances are weakened, and she must fight to strengthen them while finding a way to right the wrongs her father incurred, but the Hawk has several tricks up her sleeve-and she plans to take down the kingdom from the inside out.

To protect her kingdom, Stasya must become the ruler they all need: a wolf. With the aid of new alliances and friends, Stasya must bare her teeth and take what belongs to her. The stakes are high in this end-game-can Stasya save her kingdom and those she loves-or will it all crumble?
Fans of Throne of Glass, Ice Crown by Kay L. Moody, and Frostblood by Elly Blake will surely love diving into this novella series.
Reading Order:
Hunter's Truce
Royal's Vow
Assassin's Gambit
Queen's Edge
Early Praise:
"It was a roller coaster of fear, anticipation, and love. Fantastic Any pieces missing in the complex plots developed and worried characters, and thought-provoking themes were tied up in this finale and left me with wide eyes and a gasp." - Emma K., reviewer
"If you are looking for strong female characters, werewolves, magic, familiar love, amazing dialogue, banter, and sarcasm check out this series. " - Tanya D., reviewer