A Pack of Vows and Tears (Hardcover)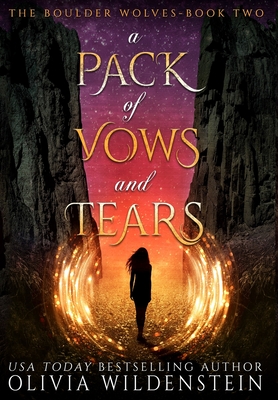 Email or call for price.
Special Order
This book cannot be returned
Description
---
She thought the fight was over but it was only just beginning.

Ness Clark's place amongst the Boulders and at Liam's side is compromised. First, when her cousin claims Ness helped him elude his death sentence. And then, when August Watt, Ness's childhood friend, comes home to Boulder.

Although August's plan was to pledge himself and return to active duty, he finds himself incapable of leaving. This becomes problematic for Liam and Ness, because a mating link has clicked into place between Ness and the ex-marine. If not consummated, the link will fade, but that'll take months. How long and hard can two people fight a physical attraction that renders their bodies unreceptive to anyone's but their mates?

Ness is tired of fighting, tired of having to prove herself worthy of her pack's trust and of her Alpha's affection. But when an enemy pack arrives and threatens the Boulders, she has two choices: step aside and let the wolves who have pushed her away fend for themselves, or step up and help them fight the newcomers.

Ness has never stepped aside...not for anyone.

Why would she start now?

* Not suitable for children under 15.