Artemis Lupine The Complete Series (Hardcover)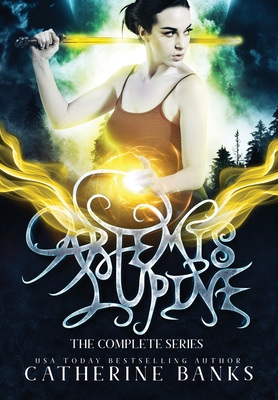 $37.40
Not in stock at Bear Pond: usually arrives in 2-3 days
This book cannot be returned
Description
---
Artemis Lupine
The Complete Series
All four of Artemis' adventures together in one book. This hardcover includes:
SONG OF THE MOON
KISS OF A STAR
HEALED BY FIRE
TAMING DARKNESS
Plus:
&
Concept art from the Artemis Lupine Graphic Artist, Avery Banks.
What if you found out that there was another world inside your own? What if all of the things you thought made you weird, actually made you powerful? Artemis's life is changed forever when the mysterious man from her dreams, Ares, comes to claim her as his mate. The seventeen year old girl must find a way to adapt to her true life and accept her fate or run from it. She must overcome her fears and human ideals to give her self to the dangerous world, and man, that is her destiny.