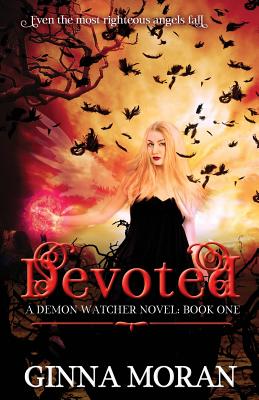 $13.19
Not in stock at Bear Pond: usually arrives in 2-3 days
This book cannot be returned
Description
---
Even the most righteous angels fall.

Born from magic and demon blood, seventeen-year-old Faith Blackwell's purpose in life is to be the mortal vessel that links her demonic father to humanity. Her existence enables her father to work alongside the angelic army to protect the balance between Heaven and Hell on Earth. But Faith wants nothing to do with demonic affairs. She has her soul set on an eternity in good grace, despite her father's disapproval.

Afraid her father will sway her soul toward Hell, the angelic army assigns Faith a guardian angel. If only the handsome angel didn't bring out her devilish side. She can't stop what he does to her humanity, though she knows nothing can come from her attraction to her guardian. Because angels, especially Demon Watchers, are off limits.

When people go missing, Faith's father is accused of mortal misconduct by the angelic army. Faith refuses to accept her father's fate and faces divine intervention at the hands of her angel. She finds herself in the middle of an eternal feud that jeopardizes her soul. If Faith can't stop the angelic army from opening a portal to Hell to send her father back, power will shift away from Heaven, forcing Faith to descend as a full-blooded demon--a fate worse than losing her mortal life.