Spud-The Madness Continues (Paperback)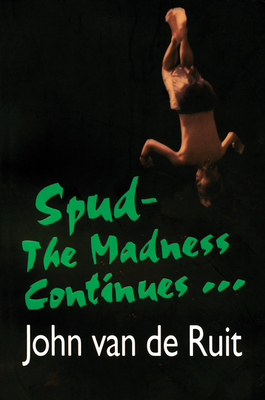 $9.99
Email or call for price.
Winter 2009 Kids' List
---
"The title says it all: Spud is back, and the madness does continue. The Crazy Eight dorm mates are back, and it's another hysterically funny look into Spud's diary as he returns to prep school. You don't need to have read the first Spud to laugh out loud at this one."
— Cathy Berner, Blue Willow Bookshop, Houston, TX
Description
---
The record-breaking, bestselling sequel to Spud!
It?s 1991, and John ?Spud? Milton?s journey to manhood is still creeping along at a snail?s pace. Nearly fifteen, Spud?s starting his second year at boarding school and?to his utter mortification?he?s still a spud!
To make things worse, his dorm mates, the legendary Crazy Eight, have an unusual new member (Roger the cat), and his house is home to a new batch of unruly first years. Spud is soon plagued with women trouble, coerced into expulsion-worthy adventures, and frustrated to find his dreams of fame in tatters after landing the part of the Dove of Peace in a disastrous production of Noah?s Ark.
Join Spud as he takes another tentative step forward while all around him the madness continues. . . .


About the Author
---
JOHN VAN DE RUIT was born in Durban,South Africa, in 1975. John is an actor, writer, producer and playwright, and is now at work on Spud: The Madness Continues.