Song of the Lioness Quartet #1: Alanna: The First Adventure (Audio Cassette)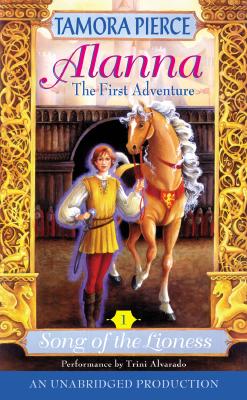 Description
---
Read by Trini Alvarado
Approx. 5 hours, 4 cassettes

Becoming a legend is not easy, as young Alanna of Trebond discovers when she disguises herself as a boy and begins training to be a knight. Alanna's skills and stubbornness help her befriend Prince Jonathan but alienate his evil uncle, Duke Roger. Filled with swords and sorcery, adventure and intrigue, good and evil, this book is a rousing introduction to the intensely satisfying story of Alanna.
Praise For…
---
"A lively, fascinating tale."--Booklist


From the Paperback edition.