The Blood Secrets and Lies, Book 1 (Paperback)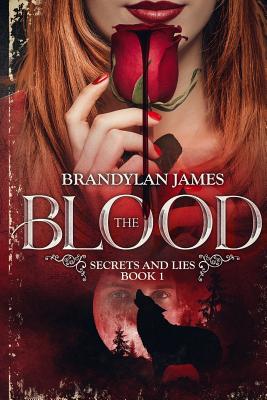 $13.99
Not in stock at Bear Pond: usually arrives in 2-3 days
Description
---
What would you do for love? Would you lie for it? Would you die for it? Would you kill for it? Would you endure centuries of darkness for just one last chance to change everything, even if you knew it was probably hopeless?
Love is never easy. But in the end, it is all that is worth fighting for.
Nonetheless, for nearly 500 years, Jaydon Croft has fantasized about one thing: killing the witch who imprisoned him for loving her. True, he betrayed her and his good twin by revealing their plans, but that was a minor technicality. She should have loved him, not his sainted brother. But she didn't and damn it, the witch was going to pay with her blood.
Love is never easy. It's even harder when he's in love with your best friend. It's harder still when you realize that she is destined to kill him.
Nonetheless, when the first day of senior year finally rolled around in sleepy Croft's Landing, NC, Jules Walker was totally psyched. Not only was she going to hook up with her best bud and fellow Blud band member Dylan Croft after the long summer vacation, but more importantly, according to the grapevine, Dylan and Landing High's resident queen bitch, Amanda Zane, were officially over. For some reason, that made Jules' heart beat just a tad faster. However, before she even had a chance to process, much less address her newly emerging feelings for Dylan, he was already head-over-heels . . . for someone else, and that would be his undoing; in fact, it could prove deadly.
Enter tall, svelte new girl, Madison Janey who barrelled into English Lit class in the middle of a discussion on Pride and Prejudice, balancing a schedule in one hand and an attitude in the other. That's when Jules intuitively knew three things for sure: Madison was destined to be her best friend, Dylan was going to fall in love with her, and that, in turn, was going to put them all on a catastrophic collision course.
It didn't take long. From the moment the iconoclastic "Maddie" moved into the Landing Inn, aka home-sweet-home to Jules and her single mom, Starr, there were far more questions than answers. Despite Madison's somewhat fanciful accounts about her family, despite her mysterious disappearances in the late night hours, Jules was content to cut her friend some slack because that's what best friends did. Amanda Zane, on the other hand, felt no such compunction. To her, Madison Janey said one thing: "competition," and she was bound and determined to expose her as a fake and a liar. That, too, didn't take long, but even when confronted with Amanda's "proof," Jules refused to admit what should have been painfully obvious: Madison was hiding something.
But Croft's Landing was a town founded on lies and secrets, something both Jules and Dylan would inadvertently discover on the night of the Halloween dance: Jules, when she happened upon an old diary in Madison's backpack; Dylan, when his father revealed a horrifying truth about the Crofts.
As the moon turned blood red for the first time in over four hundred years, an ancient curse was about to be unleashed - one that set Madison and Dylan on opposite sides of two powerful families bent on each other's destruction; one that freed an enigmatic prisoner to exact his revenge on the witch who condemned him for loving her; and one that would ultimately demand one thing: their blood . . .